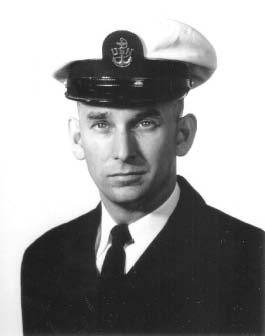 Malcolm Craig was born in Charlotte, Maine and enlisted in the Navy in 1943 at age 16. After receiving navigation  training he became a Loran (Long Range Navigation) specialist. (Loran is an accurate radio navigational system used by a ship or aircraft to confirm or to determine its geographical position.)
By the time he retired as a Senior Chief Aviation Electronics Technician with 22 years service, he was a veteran of three wars. He had had flown from the decks of 13 different aircraft carriers, and had made 122 landings on USS Saratoga. He flew TBM-1-C Avengers and Hellcats during World War II, and later he crewed AD-5 Skyraiders, B-24 Privateer bombers and WF Trackers.
After retiring from the Navy, he owned and operated the former Craig TV in North Kingstown. He was an active member of Saratoga Museum Foundation, from which re received numerous volunteer awards. For the past several years Mr. Craig dedicated significant time, money and resources to support the Saratoga effort.
Malcolm worked at the Museum store in the Rhode Island Mall, and was active in the renovation project for the new headquarters on Post Road in North Kingstown.
As a charter member of the Model Crew, he was a regular at parades and special events that featured the participation of the 15-foot model of the aircraft carrier. He also served as a tour guide at the Russian Sub Museum.
No task was too small, too unimportant or too menial for him. From answering the phone and stuffing envelopes, to sitting outside supermarkets at the collection table on weekends, Malcolm Craig (with his humble and unassuming sense of humor) became the consummate example of his "Greatest Generation". He was a dedicated, hard working and effective volunteer.
He also had a keen interest in educating our youth about the price of America's freedom. He believed that the educational opportunities offered by the USS Saratoga project would reach large numbers of our youth and tens of thousands of other citizens when the facility opened.
A member of Fleet Reserve Branch 42, and American Legion Post 12, Malcolm also enjoyed giving talks to other veteran groups to help spread the word about the Saratoga project. Over the past few years he helped honor other members of the naval aviation community who had passed away.
Now it is our turn to thank Malcolm Craig.
b. Nov. 9, 1926 d. Jun. 11, 2006